Howdy, amigo. Glad you're here.

The whole fancy website thing leaves me a little cold, so you get old school text.
Hope you don't mind too much.

I know this is outdated, I promise to update it soon. (probably another lie, but hey, hope is free..)

I'm @zekeduck on Twitter and Zeke at duckworthy dot com, if you want to get in touch.
I write songs, take pictures, ride around when I can, associate with dogs.
My guitar playing has improved a little. Singing? I do what I can.

I am a Converse Rubber Tracks artist, and I am very grateful to the
people at Club Passim in Cambridge MA, for including me in the Fall 2016 Campfire.

Radio

I have had a weekly radio show that streamed at WMFO.org, Medford 91.5 (Tufts University.) Wednesdays from 1-2PM Eastern Time.
Podcast archives from the WMFO show (Radio Zeke) are here, I've had a bunch of really great guests, so check them out!

News

KC Harris down at Roosic Records in East Nashville put out All Checks Cashed. Track list here.

I've been in studio working with Curtis Killian on Zeke Of Spades, over at Flamingo Bush studios in W Roxbury. Soon! Buy a t-shirt!
I had a show on 9 October 2018 at Tavern At The End Of The World in Somerville, MA

Merchandise


Personal Kickstarter for my upcoming Zeke Of Spades album

If you send me $20, I'll send you this amazing limited edition t-shirt
(all heavy cotton) which I designed myself (shut up, Zeke, you're drunk.)
When the CD comes out you'll get that too. Email me, tell me M. L or XL)
Seriously, only a few of these are left. Buy buy buy!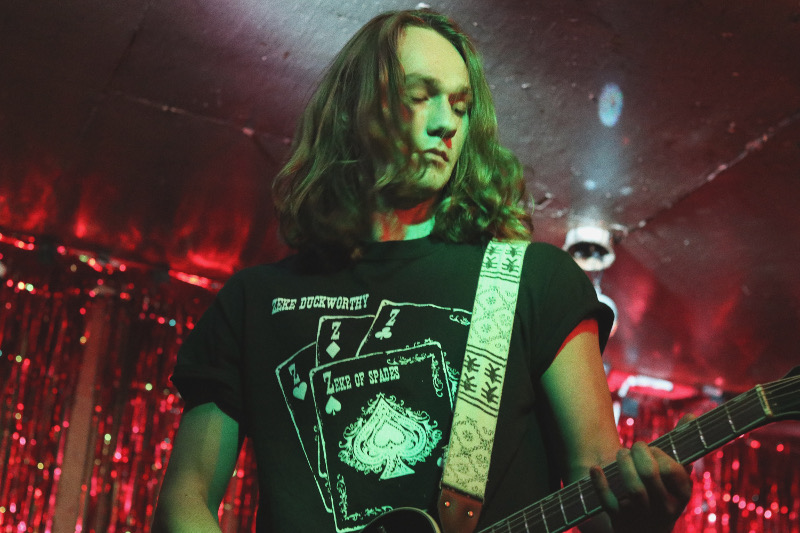 Just the thing to wear at your next performance in Nashville.
Or wherever (seen here, Vinnie Maniscalco at Springwater Lounge.)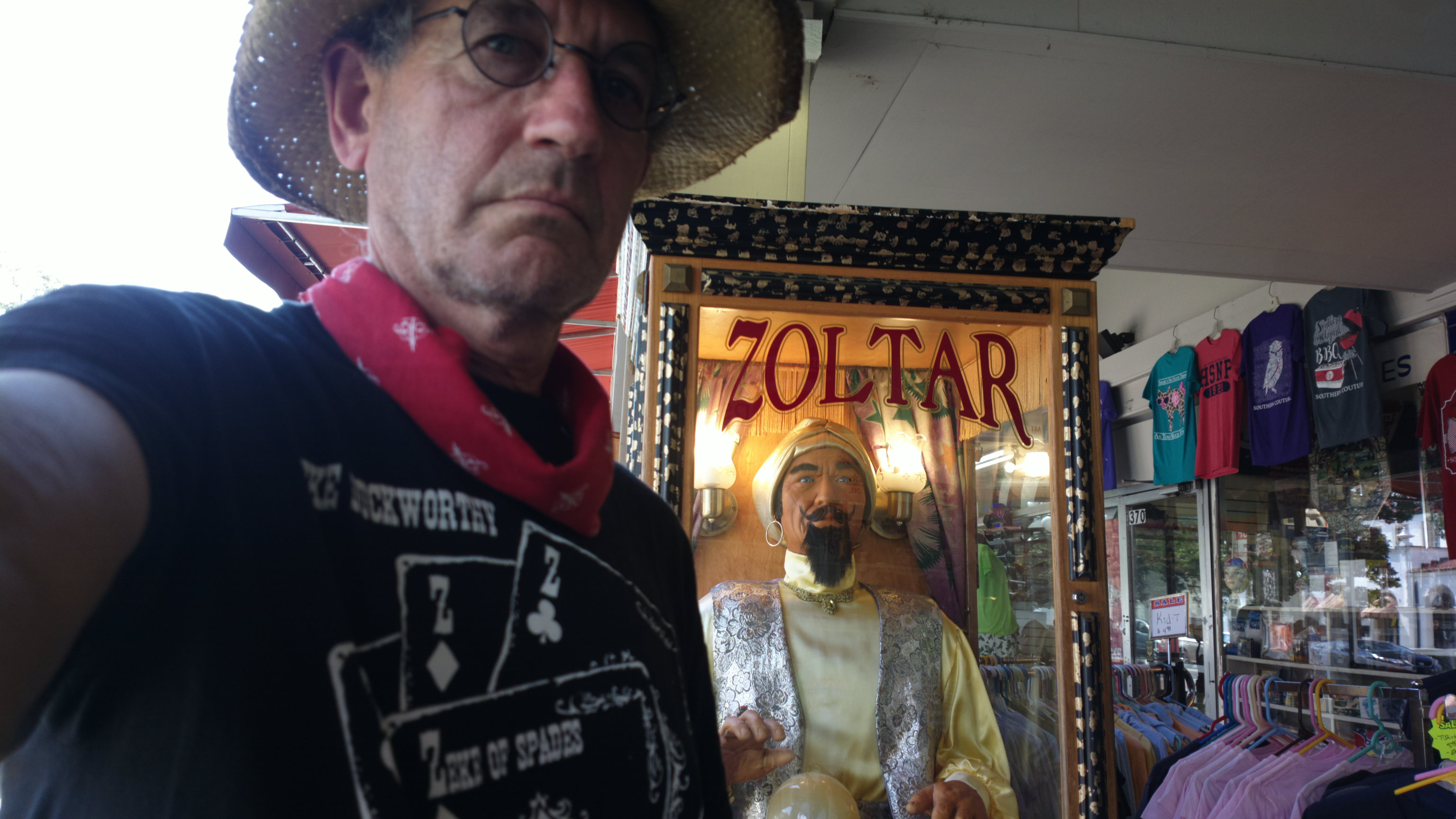 Bad Road Trip

If you send me $7, I'll send you a
personally handmade copy of this CD.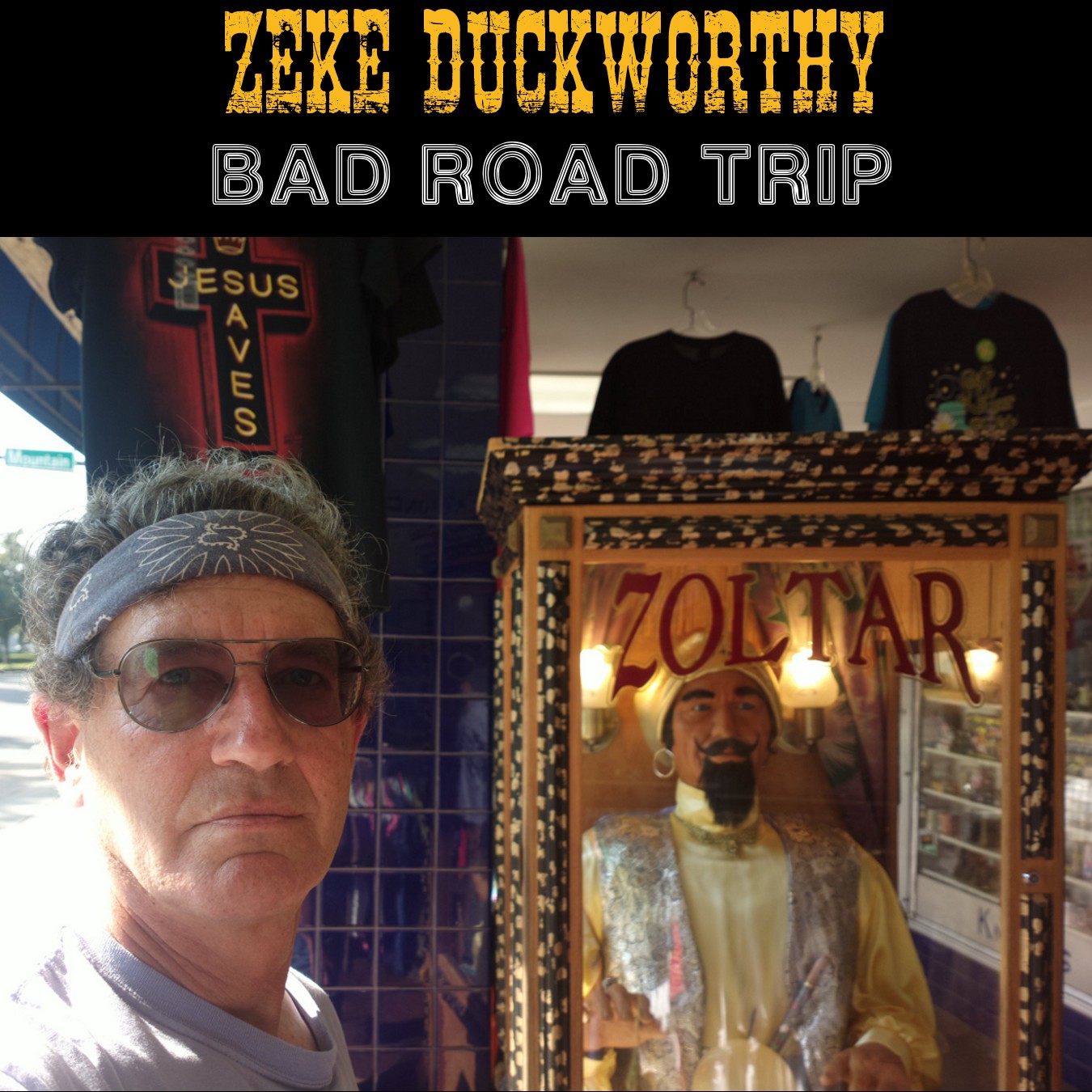 Music

Here are titles to some of my songs (as of 29 May 2021)

Here's a link to an early version of Child Of Danger on Bandcamp (streams free.) Some version of this will be on Zeke Of Spades.
Here's another link to Dry Bones (also streams free.) Same re: Zeke Of Spades.

Here's a mid-August demo recording of Everybody Tells Me.

Booking
If you're here because you might book me, check the next four links. (Some of the other links are very rough.)

Crown By Rose, an mp3, with the excellent Melissa Andersen. Live at Club Passim, Cambridge, 09 August 2016
Cumberland Gap An MP3 (and a little slideshow) from the Rubber Tracks studio session
Lew Jane, studio scratch #2, on Reverb Nation
Working Class Hero (cover of the great Lennon song, his best, IMHO)

Random DIY links

Even less mixed, mastered, or all that clean. You have been warned.

The Final Hours on Reverb Nation
How To Fall, an mp3, studio take, light reverb
Valley Of The Gun, an mp3, studio scratch take
Coyote Town, a cheapo aircheck of Taylor Holland live on WMFO, 6 Aug 2016
Big Sky Blues, an early take. Live at No Chance Studio, 5 Aug 2016
Zeke And Melissa Andersen, the full radio set, an mp3. Live in studio at WMFO-FM (Tufts Univ,) 22 July 2016
Zeke 3:16, an mp3. Live at Club Passim, Cambridge, 11 July 2016
Brambles, a video in studio with Melissa
Orion Another MP3
Slither - rough mix

Random videos

(Some of these are real rough takes.)

Saint Gravity
Down The Ohio
Buttercup
Land Of The Butterflies
Snowin' On Raton (Townes Van Zandt)
Thirteen.
Sermon On The River
The Safe Place real scratch

Pictures

Some pictures I've taken over the years.

Greg Isakov in front of Passim John Moreland taking a pic of a costume bike ride outside of Sally OBrien's May 2014
early morning someplace in Virginia
on the Ij in Amsterdam
playing at Daisy Duke's in Nashville 2014
goat head in Katmandu, Jan 1978
three people in a courtyard of a caravansery I stayed in Ceuta, Morocco Sep 1977
motorcycle parked in a nice place
motorcycle parked in another nice place
doing stupid stuff with a bison, 2002 Don't do this.
stairs to Sigmund Freud's office, Berggasse 19, Vienna
Memorial Day 2009, Princeton MA
tree next to Jim Morrison's grave, Pere Lachaise, Paris
'46 Chevy pickup, south of Gaylord MI, 1974 my favorite of all the pictures I've taken

Old News

My CD 'Bad Road Trip' is out. 12 songs, seven bucks includes shipping. Hit me up zeke at duckworthy etc.etc..

I played a show March 13, 2018, at Tavern At The End Of The World in Somerville, MA
I was in the final round of the Blue Light Live Fall 2017 Songwriter's Contest in Lubbock, TX on 23 Oct. Didn't win, Will Felty, a local lad from Lubbock did. Real fine songwriter.
I played in the Blue Light Live Fall 2017 Songwriter's Contest in Lubbock, TX on 3 Oct. The judges were drunk or something, since I was a winner that night.

I played Sept 22 at Sally O'Brien's in Union Sq (Somerville, MA.) This show is presented by HearNowLive.
I played August 22 with Alexandra Fam at Tavern At The End Of The World in Charlestown, MA.
I played August 12 at Radio Bean in Burlington,VT.
I played at the Illinois River Jam on the weekend of the 16-17 September. I played the Blue Light Live 2016 Fall Singer Songwriter Contest round 2 on Sept 19 in Lubbock TX. Didn't win. Used to that. I played Cheatham Street Warehouse Songwriter's Night in San Marcos, TX, with Terry Klein, ex Passim- and Lizard-ite on 20 Sept.
I played at Jed's in Nashville on 23 Sept, with Vinnie Maniscalco (and 35 others!)

Melissa and were I in-studio at WMFO 91.5 Tufts University Radio with Mike Newman on January 28, 2017.

Stay tuned, there's a new EP coming out eventually. New material!
Thanks for stopping by. Check back in to see if new stuff appears here.
/Zeke


no one else but zeke can be blamed for the design or any programming on this site